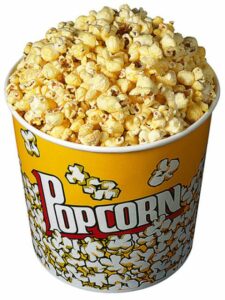 Yesterday I went to the movies. My daughter Sarah and I will on occasion go see a horror movie. We have to go together because no-one else in the family likes them. The movie of choice for yesterday was a new one called "Us".
This particular movie started slow, got worse, then went full whacko. When we walked out it was our professional opinion that whoever wrote that thing should be shot. I used to think "Final Destination 3" was the worst horror movie I'd ever seen, but no more. Let's be honest, Us wasn't good enough to suck. It was more like suck minus minus. We both gave it two thumbs AND two toes down.
If you're sitting there and have the urge to go see Us, you should immediately slap yourself.
So what was the highlight of the day? For me it was getting to spend time with my daughter who I love very much. After watching the previews of upcoming films, we decided our next father/daughter movie outing would be to see the remake of Pet Cemetery...another classic love story. It may not be better that the original, but it certainly could not be worse than "Us".